Criminal Defense Attorney in Baltimore, MD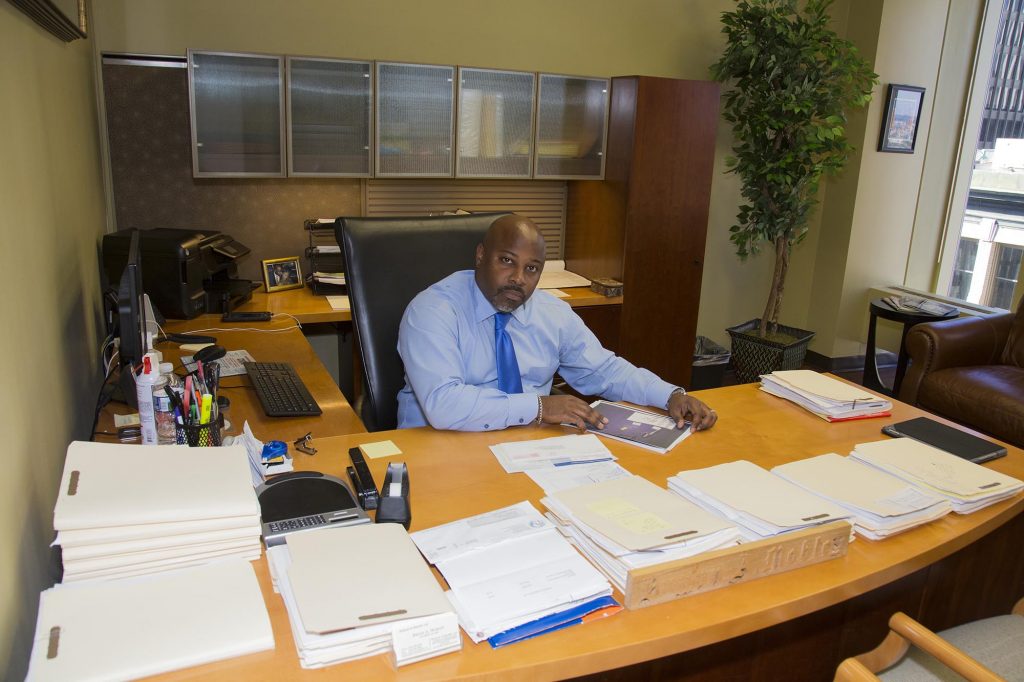 If you or a family member is accused of a crime, you know that such a brush with the law can be frightening. Whether misdemeanor or felony, much of that fear is due to what you do not know about your rights or the legal system. Find out how the law applies to you with assistance from a criminal defense attorney in Baltimore, MD, at Mobley and Brown, LLP.
Count on our criminal attorney to provide you with a zealous and skillful defense. With the combined experience of over 40 years, the attorneys at our firm have the expertise and resources to protect your rights in a wide array of criminal cases. Rely on our lawyers to represent you in the following matters:
Drug Offenses (Both Misdemeanor & Felony Charges)
DUI/DWI
Serious Traffic Offense
Fire Arms/Weapons
Violent Crimes
Human Trafficking
Juvenile Offenders
Drug Offenses
The law takes crimes involving drugs very seriously, whether you or a family member is accused of a misdemeanor or felony charge. One of the first things you want to do when accused is to call a skilled criminal defense attorney from our firm. We know the law and help you to fight the charge against you. This is true in cases involving any drugs or drug paraphernalia, from marijuana to prescription medication or controlled substances.
Drinking & Driving
You do not want to risk losing your license and driving privileges, in addition to incarceration, but that is what is at stake when driving while under the influence (DUI) or driving while intoxicated (DWI). Call our office and request our assistance.
Traffic Offenses
Driving is a privilege that can be revoked for repeat traffic offenses. Points can add up leading to the suspension or revocation of your license. When you get a ticket, reach out to our traffic attorney for help in handling this in a way that preserves your privileges. 
Assault
Assault involves an attempt or threat to harm another person. In Maryland, there are two levels of severity—first and second-degree, with first carrying a penalty of up to 25 years in prison. Whether with fists, firearms, or other weapons, assault is a charge our lawyers defend with skill and experience.
Violent Crimes
Let us protect your rights when you are accused of a violent crime, such as carjacking, domestic violence, or even murder. We can do a great many things even before your case goes to trial to challenge the charge or get it reduced. Rely on a criminal lawyer from our firm for an aggressive defense.
Contact us today about a criminal charge against you so our attorneys can start preparing your defense. When you need an accident lawyer in Baltimore, MD, call us today at (410) 385-0398.