While it can be an uncomfortable conversation to have with the ones you love, talking about what will happen after you have passed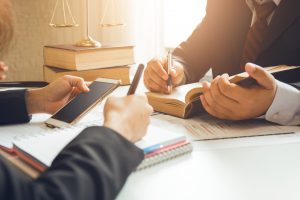 away is critical to protecting them financially and legally. From deciding what type of estate you would like to set up to determining who is going to be the Power of Attorney, setting aside time to discuss how you would like your belongings handled after you are gone has to happen. In the state of Maryland, there are specific laws and regulations surrounding how an estate, will, and other things are handled after someone has died. Here are just a few things we think you should know about estate planning in the state of Maryland:
The will, which is acknowledged as "The Last Will and Testament" in the state of Maryland, outlines where and who will be receiving property in the event of a death, assign guardianship over any children belonging to the deceased under the legal age of 18, and name the person who is the executor of the estate.
The executor of the estate is referred to as the personal representative in Maryland.
The personal representative is has a legal obligation to do the following with the estate after the descendant has passed:

Assume possession over the property in the estate and appraise it on the date of the descendant's death
Take control over all financial assets and bills of the estate
File and pay taxes on behalf of the deceased for that year
If you are looking for an estate lawyer in Baltimore, MD, that has experience and compassion, our talented team of lawyers can help at Mobley and Brown, LLP. Schedule a consultation with us today at (410) 385-0398.